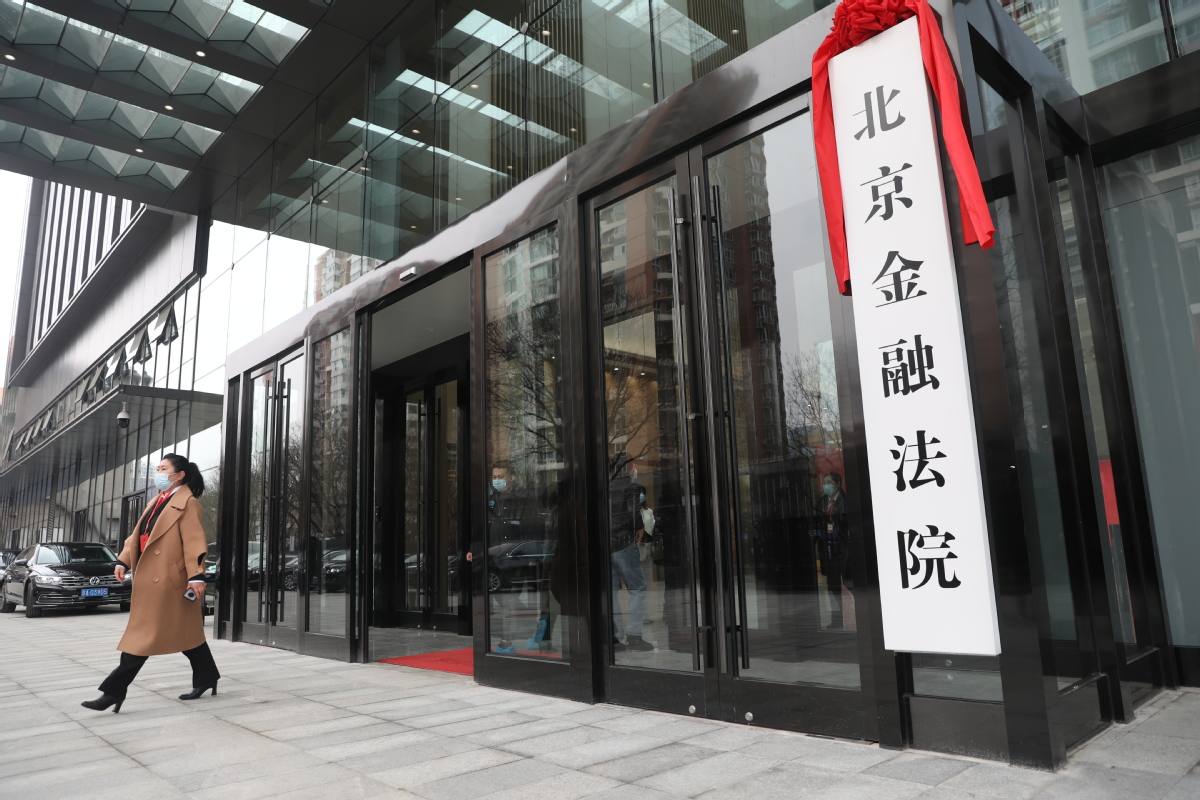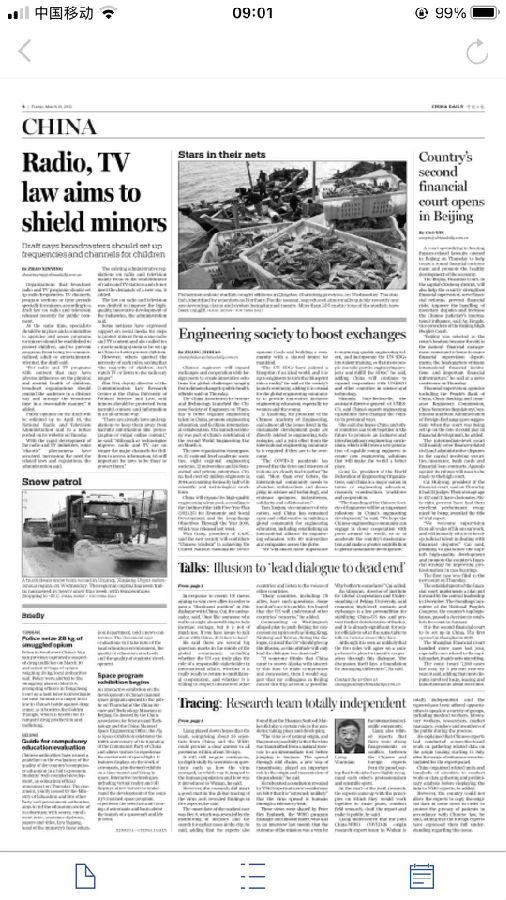 A court specializing in hearing finance-related lawsuits opened in Beijing on Thursday to help create a sound financial environment and promote the healthy development of the economy.
The Beijing Financial Court, in the capital's Xicheng district, will also help the country strengthen financial supervision, serve financial reforms, prevent financial risks, improve the handling of monetary disputes and increase the Chinese judiciary's international influence, said An Fengde, vice-president of the Beijing High People's Court.
"Beijing was selected as the court's location because the city is the nation's financial management center and is home to major financial supervision departments, the headquarters of many international financial institutions and important financial infrastructure," he said at a news conference on Thursday.
Financial supervision agencies including the People's Bank of China, China Banking and Insurance Regulatory Commission, China Securities Regulatory Commission and State Administration of Foreign Exchange gave suggestions when the court was being set up on the role it could play in financial development, he added.
The intermediate-level court will mainly cover finance-related civil and administrative disputes in the capital involving securities, insurance, bank cards and financial loan contracts. Appeals against its rulings will need to be made to the high court.
Cai Huiyong, president of the financial court, said on Thursday it had 25 judges. Their average age is 41.7 and 11 have doctorates. Sixty-eight percent have had their excellent performance recognized by being awarded the title of trial expert.
"We welcome supervision from all walks of life on our work, and will intensify efforts to develop judicial talent in dealing with financial disputes," Cai said, pledging to guarantee the capital's high-quality development and promote the country's financial strategy by improving professionalism in case hearings.
The first case was filed to the new court on Thursday.
The establishment of the financial court implements a plan put forward by the central leadership in December. The Standing Committee of the National People's Congress, the country's top legislature, passed a decision to establish the court in January.
It is the second financial court to be set up in China. The first opened in Shanghai in 2018.
The Shanghai Financial Court handled more cases last year, especially ones related to the capital market, it said on its microblog.
The court heard 7,230 cases last year, up 5 percent year-on-year, it said, adding that most disputes involved loans, leasing and false statements about securities.
附件: